Nissan brings the rear-view mirror into the 21st century 
Nissan just revamped the traditional rear-view mirror by integrating a wide-format LCD screen into it, linked to a rear-facing camera. The company's Smart rear-view mirror eliminates viewing problems caused by rear-seat passengers and luggage by utilizing the rear camera to project a clear view onto the screen. Drivers can switch between the traditional mirror and LCD display by flipping a switch at the bottom of the mirror. Nissan will install the Smart rearview mirror in its ZEOD RC racing car, set to compete in the 24 Hours of Le Mans on 14-15 June. The company also hopes to improve aerodynamics in future vehicles as the new mirror – which obviates large rear windows – makes new vehicle shapes possible. The smart mirror tech will launch in Japan as a dealer option this year, then globally in 2015.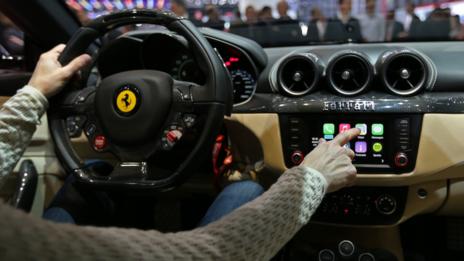 Apple casts CarPlay onto vehicle screens
The battle for the best in-car infotainment system jumped to a new level this month with the introduction of Apple's new in-car software platform, CarPlay. The system allows a user's iPhone to pair with a car's existing in-dash display, and gives access to the phone's virtual assistant, Siri, via a button on the steering wheel. The interface, designed for low-distraction operation, allows the driver to get turn-by-turn directions via Apple's Maps app, have text messages read aloud, and interact with a variety of music appls, including iTunes, Spotify and iHeartRadio. Apple says that Ferrari, Mercedes-Benz, Volvo, Honda and Hyundai already have cars that support CarPlay, and additional carmakers are coming soon. CarPlay's debut comes just two months after Google launched the Open Automotive Alliance, an initiative to bring the Android mobile operating system into cars.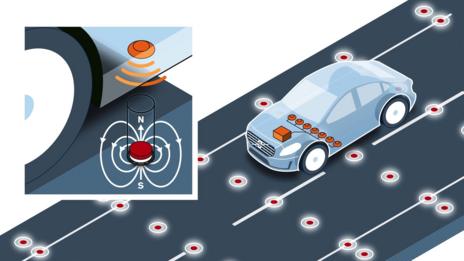 Volvo says magnets will make autonomous cars safer
Volvo Cars recently completed testing small ferrite magnets for use in self-driving navigation on a 100-metre strip at its testing facility in Sweden. The company installed sensors into cars that determined where the magnets were, and and used that data to determine the car's precise location. Jonas Ekmark, preventive safety leader at Volvo, said in a statement that, "The magnets create an invisible 'railway' that literally paves the way for a positioning inaccuracy of less than one decimeter." Volvo believes the magnets are more reliable for self-driving cars than GPS and cameras, which can be inhibited by weather and objects. Volvo said the next step is to test the magnets in real-world conditions.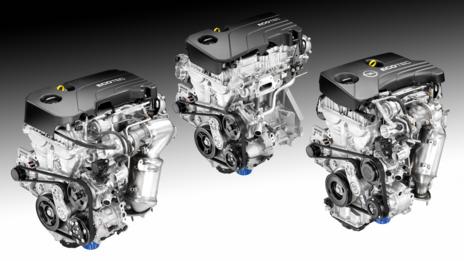 General Motors goes modular with new Ecotec engines
In a move intended to reduce production complexity and increase adaptability in worldwide markets, General Motors is streamlining engine production for its small vehicles and compact crossovers with a new portfolio of 11 modular engines. These new engines share bore spacing, bore diameter and liners, and several of the designs can swap rotating parts. The three and four-cylinder Ecotec engines feature such technologies as direct fuel injection, variable valve timing and, on some models, turbocharging. The company will produce the new Ecotecs in five factories worldwide, putting the engines in 27 models across five GM brands by 2017.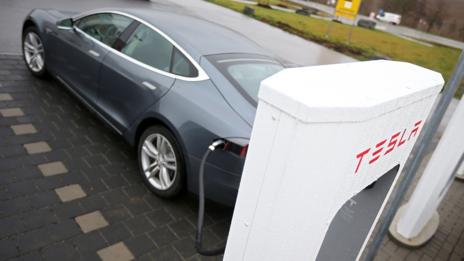 Tesla expands its European ambitions
At the Geneva Motor Show on 4 March, Tesla announced its plans to open 30 new service centers and retail stores across Europe, as well as a host of new Supercharger stations, which provide Tesla owners with complimentary high-speed charging along well-travelled highways. The company said that the new stations will allow Model S drivers to traverse nearly the entire continent for free. The company's CEO, Elon Musk, said in the release that, "By the end of this year, we expect you will be able to travel almost anywhere in Europe using only Superchargers." The expansion comes in part as Tesla expects European and Asian sales to be twice as high as North American sales by the end of this year.
Source:BBC